Gearing up for a better, brighter, more successful 2023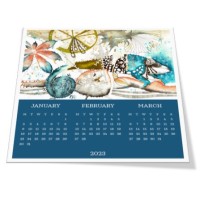 We were struck by what Forrester Research had to say in their recent European Predictions 2023 report* and have identified more than 10 of their predictions where solutions from Business Careware are able to make a direct and significant contribution to the success of our clients' efforts to better coordinate human endeavours.
The table below shows Forrester's predictions and the opportunities we have pinpointed – you may be able to see others. If so, please let us know…
Forrester 2023 Prediction Summary

How Business Careware can help…

1. Fortune favours the focused and bold

In 2023, smart business leaders will need to get focused — pulling back on experiments that aren't working and investing in long-term growth.

Although it will often be challenging, leaders must remain clear-headed: Nothing of value will be gained through panic, short-sighted revenue grabs, or by sacrificing the employee experience through poorly planned returns to office.

The interlocking market dynamics of 2023 will require business leaders to adhere to a long-term strategic vision while operating within unknown territory — it's the defining factor of success in 2023.

Imagine a single, comprehensive, space and resource management system which is simple and intuitive for end-users, administrators, service providers and data analysts, across a range of devices – be they desktops, laptops, tablets, kiosks, room display panels and smartphones. You are imagining CABS – our proven solution in daily use around the world!

Take the guesswork out of decision-making by making data-backed choices. Not only can we help you collect historic and forward-looking data, but our highly-configurable system can support you in providing enterprise-grade solutions for pilots and trials, meaning that you are not relying on anecdotes but empirical facts to gain real insights.

2. Anywhere work is here to stay – to attract and retain talent, one-third of European organisations will have to offer "anywhere work"

Forrester's Workforce Survey, 2022, reveals that two-thirds of European online adults expect to be allowed to work from home more often, and employers who try to force them back into offices can expect protests and attrition.

With soaring energy prices, even reluctant employers should seize the opportunity for reducing the heating and cooling costs of office spaces that result from anywhere-work policies.

Whatever you call it, having a situation where most staff are no longer in the office most of the time, represents a paradigm shift and when that happens trying to use old paradigm solutions is like taking a knife to a gunfight.

We can help you transition from the old to an ever-evolving new paradigm; one where space is reconfigured to encourage office-based working, typically but not only where collaboration is key – improving both productivity and morale, while also saving money on utilities, security, furniture and, in the medium-term, rent/fixed asset disposals.

3. Digital talent will return to more conventional organisations. Cuts in VC funding and redundancies will make traditional industries attractive employers once again.

Over the last decade, companies in more traditional industries have been starved of top digital talent — but no more.

In the current economic climate, tech giants have announced hiring freezes and redundancies, and pullbacks in VC funding have seen European start-ups cut their workforces.

In the past, hotshot techies and marketers might have scoffed at the idea of working for "stodgy" financial services or utility companies. But those industries now offer attractive salaries and job stability that their suffering counterparts cannot. Although able to attract top talent again, incumbent businesses will need to build diverse and dynamic cultures to retain these employees when the business cycle turns once more.

Whether you are a winner or a loser in the employment popularity merry-go-round, we believe that we can help you.

It's about meeting (or exceeding) the expectations of existing and/or new colleagues. You may well be able to flex your policies quickly enough to make your organisation a more attractive employer, but do your systems and your infrastructure support them – how easy is it to book a desk while on the train or make last-minute modifications to arrangements for a complex event and still be confident that it will run like clockwork?

Everyone involved will thank you (albeit silently) for using our system and providing secure, real-time access to ensure that client hospitality, internal meetings, hotdesking and service delivery operate just as the "digital talent" expects.

4. Consumers will opt for greener choices

Forrester's 2022 data shows that 58% of European online adults actively monitor their home energy usage in order to reduce their environmental footprint. They're environmentally conscious and, with soaring costs, plus financial incentives from governments and utilities companies, more consumers will join the ranks of those "active greens" by the end of 2023.

Organisations should use behavioural science insights to nudge colleagues toward energy efficiency and greener choices.

Our software already helps our clients to reduce waste from over-catering (and the disappointments of under-catering) and prevent unnecessary spending on, and the inconvenience of, using external facilities.

However, when linked with sensors and controls for lighting and heating, our software can help you move towards an optimised world of minimal energy use and maximum user satisfaction.

5. Trust In European Governments Will Plummet

Only 1 in 5 European citizens will still trust their government to act in their best interest.

With coffers running low after two years of pandemic financial support, European governments will struggle to help their citizens through a winter of exorbitant energy costs — and some will shift that responsibility onto businesses. As a result, by the end of 2023, only one in five European citizens will still trust their government.

As that trust declines, European companies have the chance to fill that trust vacuum. To do that, they must assess which trust levers matter the most to their customers (and colleagues), identify gaps, and build a strategy that helps them win and safeguard that trust.

When faced with a world of decreasing trustworthiness, people tend to feel an increasing level of negative emotions and these can flare up to become incidents and, if unresolved, can become serious issues.

Although we know that booking a desk or a meeting room is a relatively minor thing, one online commentator put it like this…

"Meetings may be the bane of many knowledge workers' lives, but in today's workplace, meetings are still the primary area where decisions are made and there is one aspect of meetings that comes up time and again as the Achilles heel of the meeting world: it's the whole experience of booking a meeting room."

With a well-configured, flexible, and powerful booking system you can remove this aspect as a likely source of demoralisation and should even find that it builds trust and satisfaction – especially when you can show that you are responsive to feedback and provide on going, incremental improvements over time.

6. B2B Demand leaders deliver satisfying experiences across the customer lifecycle... Or struggle

1 in 5 demand teams will be unnecessarily folded into the sales function.

In the face of waning leads-based contributions to revenue results, 20% of demand teams will be reorganised into the sales function. This largely misguided move is an attempt to force alignment at organisations with underperforming revenue engines.

Success will depend on leaders fully embracing their role in delivering satisfying experiences across the customer lifecycle. And that means that organisations must adapt internal operations to address buying groups and multiple opportunity types

Although attending meetings and events at your prestigious premises is only a small part of delivering the satisfying experiences that Forrester talk about, getting these wrong can do significant damage to your organisation's reputation.

Forrester says that internal operations must adapt to avoid this.

We can help you provide a joined-up, single version of the truth system which is used by all stakeholders and actors involved in delivering success, day in and day out.

In short, you need a system that can be easily and effectively reconfigured to ensure that your evolving requirements to deliver world-class client (and colleague) experiences are always fully met – spreadsheets, post-it notes and phone calls simply don't cut the mustard.

7. Proving the ROI of Customer Experience (CX) spend is more crucial than ever

The estimated 80% of organisations for which great CX is not part of their brand identity will finally demand proof that spending on CX improvement is necessary.

For the 20% of organisations that embrace great CX as part of their brand identity, they will reward CX teams that can show a positive ROI. The leaders of these teams will join the 25% of their peers who already sit in the C-suite. They'll also gain direct control of teams to which they previously had only dotted-line connections — like customer success or the contact centre — and they'll earn larger budgets for personnel, technology, and project work. Essentially, it's sink-or-swim time for CX leaders.

Although there are many touch-points for CX, there is no doubt that visiting your premises is one of the most significant.

Whether it is the front-of-house welcome, the length of time visitors wait in reception, the readiness of the meeting host and their colleagues, the quality (and appropriateness) of the catering, or how professionally ad-hoc requirements are handled, you know that one slip can spoil your hard-earned reputation.

That's why you need a robust, multi-facetted system to ensure that everyone – every member of your service delivery team - is singing beautifully off the same hymn sheet.

Our software can do this, from multi-stage meet and greet, automatic host alerts (with visitor identification assistance), through remembered special dietary requirements and preferences, to taxi ordering and cloakroom service on departure.

8. Financial services organisations that further reduce tech spend will fall behind

15% will fail to tackle their technical debt and become uncompetitive.

Banks and financial services organisations have accumulated an enormous application backlog due to cyclical budget cuts associated with the Y2K bug, the financial crisis, and large-scale acquisitions.

Before the war in Ukraine, more than 70% reported that their organisation would maintain or increase investment in banking, lending, and digital engagement platforms — thus reducing their tech debt.

However, these plans are getting derailed; cost-cutting has become a priority for 73% of financial services companies. In 2023, the dire economic situation will force many of them to shift tech spending again.

Some will further reduce the IT spend that they allocate to transforming their applications and infrastructure and others will move tech budgets away from transforming core systems toward digital engagement solutions. Without the ability to provide information in real time or to configure products and services flexibly and rapidly, those organisations will lose out to their more agile competitors.

What about your own tech spend?

Prioritising spending is always a challenge because it is evident that it can't all be directed towards the most urgent (or the most important) things.

You might need to fix the hole in your bucket, but you also have to ensure a supply of water in the meantime. We are so familiar with prospects that don't (or can't) address the two at the same time. Somehow, they think that banning all but mission-critical upgrades or only addressing key system issues is (good) strategic thinking, when it is, in fact, tactical decisions applied at a strategic level.

It can be a bit like those sliding tile puzzles from childhood but in 3D!

Getting something smaller done that improves morale and productivity can not only create bandwidth but it can eliminate the consequences of reducing morale, such as absenteeism and even staff turnover – with all the additional non-value adding time consumption and expenditure that brings.

If meetings remain the bane of many knowledge workers' lives, then the Achilles heel of the meeting world is the whole experience of booking a meeting room, finding a hot desk when needed, or being able to drop on a collaborative workspace at the right time!

You can probably relate to this and we think that investing a tiny fraction of your budget on a smart, flexible, yet powerful booking system could be a transformative step – alongside some of your other core-business solutions, of course.

9. Tech talent will remain in short supply

One in three tech execs will tackle talent challenges with alternative partners.

The technology talent needed to transform organisations, amp up the hybrid cloud, and build new applications that drive growth and differentiation remains in short supply.

It takes 69 days to fill tech roles, compared to 41 days for the overall market. And there are, on average, 200,000 open tech jobs that cannot be filled due to a lack of suitable candidates.

To plug the gaps and improve capacity and skills in 2023, one in three tech executives will go beyond their traditional tech service provider partners to source talent more broadly and with an eye on better pipelines.

If this sounds familiar and you are facing these challenges, perhaps we can take one weight from your shoulders.

Let us look after your space and resource booking system(s), allowing you to concentrate your Tech Talent on what you should be excelling at.

With experience of working with some of the world's leading organisations in the financial and professional service, healthcare and education sectors, we are confident that we can help you outsource (to whatever extent suits you) this aspect of your systems portfolio while improving the users' experience and collating valuable data to support on-going decision making about your facilities.

10. Legal backlash will grow in response to employee monitoring

A C-level executive will be fired for their company's use of employee monitoring.

With anywhere work, some employers have turned to electronic monitoring to track their employees' productivity. Methods range from keystroke recording and desktop snapshots to more invasive surveillance via webcam. These efforts can violate data protection laws such as the GDPR.

In 2023, expect more attention on workplace surveillance from all quarters, as organisations grapple with prioritising privacy rights and employee experience when implementing any monitoring technology, whether it is for productivity, return-to-office strategies, or insider risk management.

Remember the headline of this piece "fortune favours the focused and bold" …

We believe that as this new paradigm becomes more established and adoption accelerates, those who will benefit most and quickest are those who embrace valid and legitimate monitoring and use it to develop policies and configure their systems to accentuate positive and eliminate negative behaviours and practices.

None more so than in the use of, what will become increasingly scarce, office space, as organisations seek to both reduce their footprints and create vibrant, attractive, and effective working environments within their buildings.

We can supply dynamic, powerful and easy-to-use (in some cases AI-driven) space and resource booking solutions, using a combination of sensors, data, apps and 'behind the scenes' rules-based workflows to help you get the balance right for everyone.

11. The uncertainty of 2023 requires a steady approach

In 2023, successful organisations will ensure that all actions flow from their core mission. Bypassing tempting but potentially destructive short-term gains won't be easy in a shaky economy. Moments like these have the power to accelerate the performance of organisations that manage to weather the storm.

There are few systems that have the ability to touch the lives of so many people within your organisation as your space and resource booking system and you can rely on Business Careware to implement a solution that works for everybody without compromise.

So, front-of-house, catering, AV, the PAs and EAs, trainers, managers, project managers, HR people, post-room, marketing team, event organisers and, best of all, the rest of the team who "just want to be able to make bookings when they need to – can that be so difficult?" will thank you for making it easier to do their jobs well and without unnecessary fuss and complication.
As you can see, we strongly believe that effective and efficient space and resource booking is of significant importance for corporate organisations wishing to keep up with, if not pull ahead of, their competitors in 2023. Let us help you. Please get in touch via enquiries@businesscareware.co.uk or 0114 303 0422 to kick-start the process.
* = Based on the European Predictions 2023 available at https://www.forrester.com/predictions/predictions-2023/