Could it be ABBA mania all over again? Don't worry - it's not about that ABBA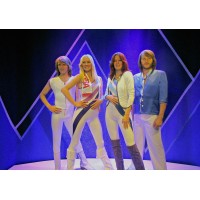 Moving from a Windows application to A Browser-Based Alternative (ABBA) could be life-changing

We understand that managing the processes of pre-booking and tracking desks, meeting rooms and office spaces can be a significant challenge. Navigating potentially complex priorities and scenarios can be a real headache for booking administrators.
These sorts of issues, and the implications of getting things wrong, drive people to invest in software solutions that can help them administer their booking requirements and, with so many software as a service (SaaS) systems popping up all the time, it is easy to see how a single organisation can end up with several booking systems, with all of the negative implications that can bring.
We have over 30 years experience in delivering enterprise workspace booking solutions based on CABS, our own functionally rich, enterprise-grade software used across the world by organisations of all shapes and sizes, including some of the most respected on the planet (e.g. PwC, the NHS and Oxford University). CABS handles everything you'd expect for client meetings, internal meetings, shared spaces, hot desks, overnight accommodation, fine-dining, break-out rooms, visitors, car parking spaces, gym sessions, ticketed events and more, in one single, multi-user, multi-language, multi-time zone, highly configurable system.
Until recently these booking requirements were handled through the power and sophistication of the CABS Console (CABS Classic) supported by Crystal Reports, a Windows application and, for those embracing end-user self-service, CABS Web – a beautifully simple, intuitive, browser-based booking interface, that was fully integrated with the same CABS database as used by CABS Classic.
The great news for booking administrators is you can now do virtually everything you would do in CABS Console in CABS UX+ - our new, feature-rich, responsive, browser-based interface.
CABS UX+ is already in daily operation with delighted, live clients around the world.
Apart from the great breadth and depth of functionality available through CABS UX+, it is the power and flexibility offered by the web browser that is of major benefit.
Imagine being able to have several CABS screens open at the same time in multiple windows; windows that you can shrink and expand to suit the particular aspect of the system you are looking at.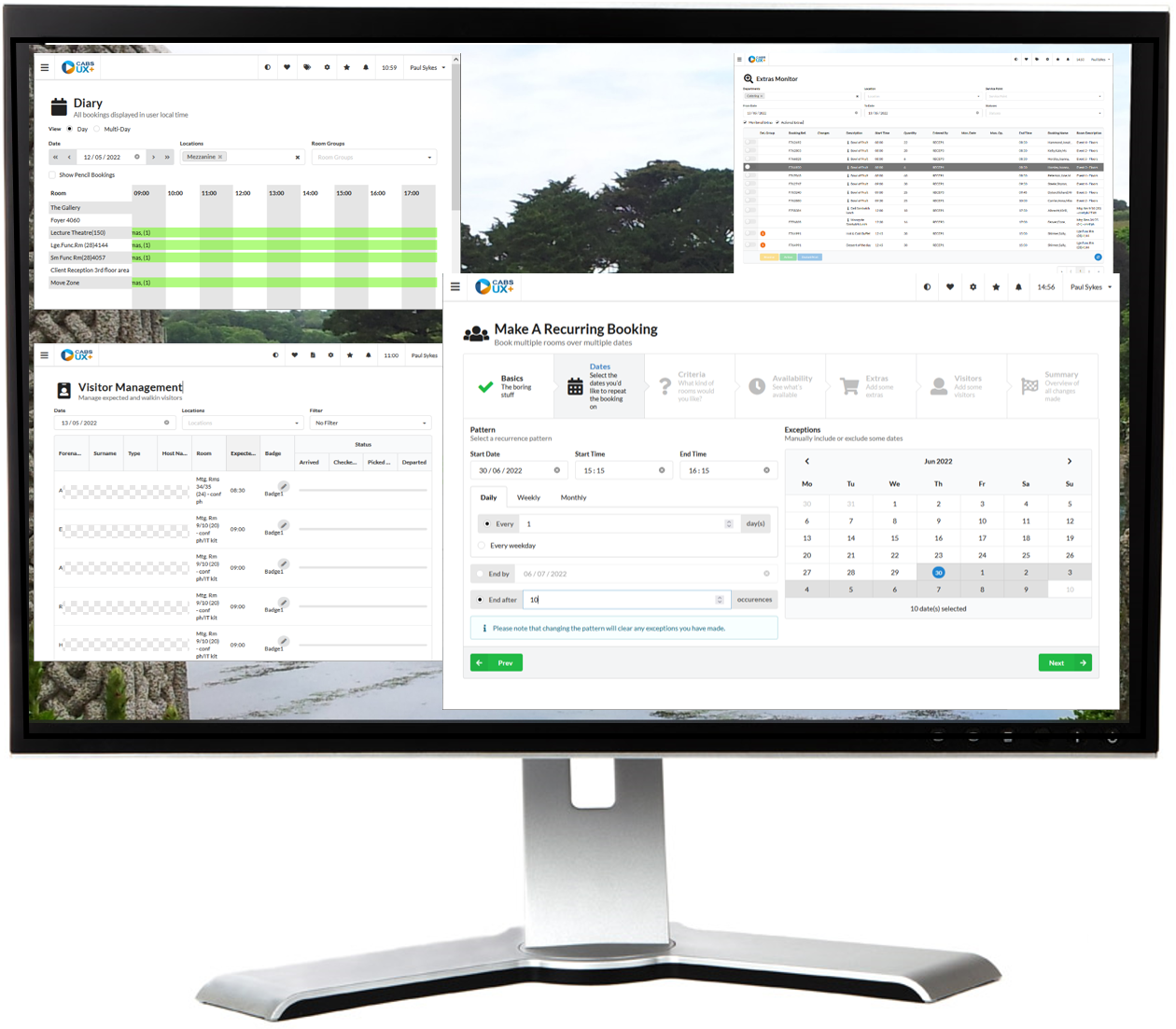 In this illustration, we have today's diary in the top lefthand corner.
Below that, visitor registration is being monitored.
Top-right is keeping an eye on catering requests.
While the main image is partway through a recurring booking.
If this looks like a game-changer to you, please get in touch via enquiries@businesscareware.co.uk or 0114 303 0422 to arrange a demonstration, get further information or chat with us about your requirements.