For more information and to talk to one of our specialists

0114 303 0422

Email Us
Meeting & Events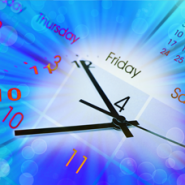 All Types and Sizes of Meeting and Events Managed in One System

We know that meetings and events come in all shapes and sizes. From a simple two-person interview, through multi-location video conferences crossing time zones, to ticketed events for hundreds or even thousands of people, so you'll be pleased to know that there is a single system that can handle them all with the same commensurate ease.

Those of us involved in the successful delivery of repeated meetings and events know that we're a bit like Victorian children – we might be seen but we should not be heard; and that includes the software we use.

Our software is CABS and it is in daily use by thousands of professionals every day. Contact us now to discover how we can help you achieve greater success with your meetings and events.