A Technology Platform You Can Build and Count On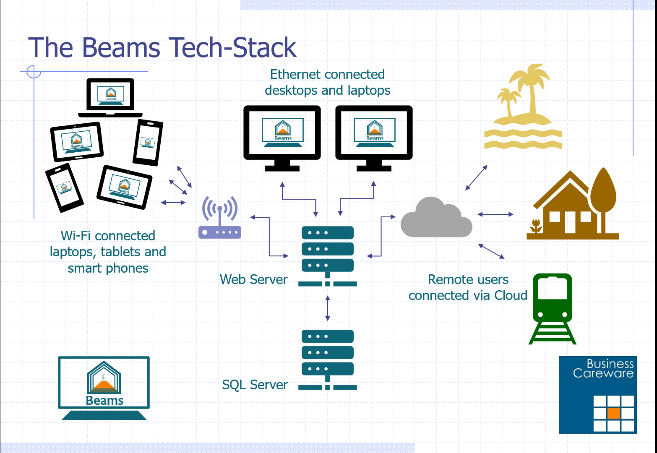 Beams uses tried and tested, industry standard, up to date infrastructure to deliver an enterprise-grade solution, whether you are at your desk in the office, in a meeting room or working remotely – even while on the move.

In fact, all Beams interactions are "transaction wrapped" to ensure that a break in communications does not damage the integrity of the system.

Beams is available to deploy within your own private environment or we can host it for you as a private instance on our UK based environment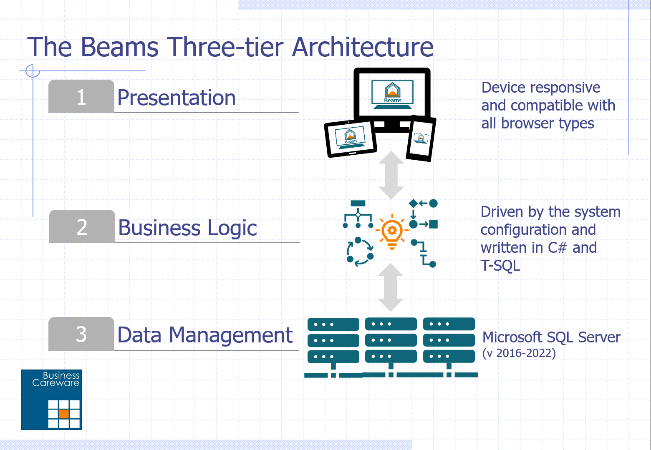 Taking full advantage of a modern three-tier architecture, what appears on the Beams screens is controlled both by a number of administrator managed switches and by the permissions/role of each operator.

The business rules also have a degree of administrator managed elements but mostly are designed to ensure compliance with the latest legislation and best practice.

The Database system is designed for efficiency of access and storage and comprises nearly 500 tables and approaching 10,000 available individual data items. Access to and from these is the work of nearly 2000 procedures, functions and views, together comprising around 100,000 lines of code.

This makes Beams a substantial and comprehensive system capable of supporting the most demanding property management company needs.

Contact us to find out more about deploying Beams for your organisation.


---