Reception Manager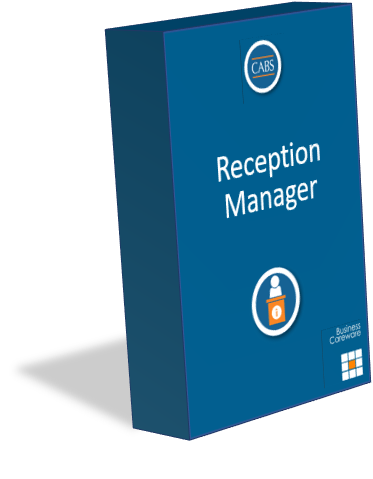 Designed for front of house personnel, this set of functions within CABS helps create exactly the right first impressions for visitors, smooth the introductions to meeting hosts, keep track of coats, bags and umbrellas, allocate car parking spaces and facilitate the provision of visitor specific catering and refreshments needs.

It also handles the issue and retrieval of visitor badges – be they numbered, named, photo and/or secure access cards.

The extensive CABS functionality includes bulk upload and check-in for large groups or special events, such as in-house seminars.

CABS also supports 'barrier-free' meet and greet situations by providing functionality via portable devices such as iPads and multi-stage reception, for example, where the building is multi-tenanted and visitors or greeted in the lobby before being directed to the tenant's own reception.
As you would expect from CABS, the system has built-in, configurable notification alerts, so that stakeholders, such as hosts or their PAs, can be informed of the arrival of specific individuals.
If you would like to tighten up or integrate your front-desk with the rest of the organisation, ask to take a look at the CABS Reception Manager module today.

---