Easy Does It! Self-service desk and room booking is a winner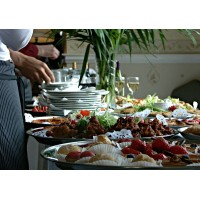 In an ever-changing, fast-paced working environment being able to easily and flexibly marry facilities, hospitality and space to support your day-to-day job, especially where they involve your clients, is critical.

We have made it our mission to minimise the effort required to handle even the most complex booking and scheduling requirements, which means that you can spend more time doing your real job with the confidence to know you're in control of these areas too.
By simplifying and systemising how the many and varied elements of resource utilisation come together in any single instance we can help you and your service delivery organisation improve communication and integrate the processes and procedures to ensure each instance is a resounding success.
At Business Careware, we have over 30 years of experience in delivering enterprise-grade space and resource booking solutions based on CABS, our own functionally rich, world-class software used across the globe by organisations of all shapes and sizes. This means that you can be confident that we can help you overcome your most demanding challenges for booking, tracking and optimising your office space, hospitality, meetings, conferencing and shared space requirements - we can even handle overnight accommodation bookings and incidental cloakroom use.
CABS now has a completely new user interface (CABS UX+) to the same secure, scalable, multi-user CABS platform. It is compatible with all modern deployable devices, meaning that you are only ever a few clicks, touches, or swipes away from accessing and updating your booking requirements, from anywhere and on any device.
Just some of the functions and features available through CABS UX+:
· Meeting room bookings – whether deployed in a controlled, workflow-enabled self-service model or via a more traditional 'helpdesk' or 'concierge' service, the CABS UX+ meeting room booking functionality is quick, easy, and intuitive. One-off, recurring and linked bookings can be made (or requested), across time zones and using predefined room layouts, reflecting the different seating capacities (and any set-up and break-down time needed) helps ensure that bookings are always made in the most suitable rooms.
· Diary view – helping you see at a glance "the art of the possible" when it comes to arranging meetings, CABS UX+ includes a flexible diary view of your various booking locations (subject to the granting of the necessary permissions by CABS System Administrators) so that you can quickly and easily find exactly the right time and space combination that works for you.
· My Bookings – all your bookings, where you are the booker and/or the host, are accessible from a single click (or touch), making it simple for you to cancel, confirm and/or amend them as required.
· Non-meeting services/deliveries – this is a term used to cover things like catering delivered to a non-bookable office, desk or area of the building – such as the entrance foyer, as well as the ordering of taxis, flowers, or special equipment needs and is used to help systemise the requesting, tracking, delivery and charging for such items in a simple, standard, professional way through your organisation's one-stop-shop "booking system"
· Broadcast Emailer – Allowing suitably authorised users to generate, personalise and send emails, via saved templates or from scratch, drawing on any booking-related data within CABS, the CABS Broadcast Emailer is a boon for helping communicate alerts, last-minute instructions/changes, or anything else to any combination of meetings hosts, bookers, visitors, and service providers.
· Hot desk bookings – sometimes known as "hotelling", CABS UK+ includes similar but distinct booking functionality for desks and non-meeting room workspaces. CABS UX+ offers two levels of sophistication – simple first-come-first-served hot desking and a comprehensive rules-based workspace management system. Both support self-service use and have an optional 'function point' app which installs on the end-users smartphone, making booking desks for just when you need them a breeze.

· Visitor Management – CABS recognises the difference between external (typically visitors requiring registration/meet and greet services at reception) and internal visitors (colleagues with 'normal' access to the building). It supports a two-stage registration process so that arrivals to the building can be checked-in before they arrive at main reception.
Complexity made Simple
Easily manage meeting requirements in one simple space right up to the last minute. Even managing the demands of recurring meetings are straightforward. No matter if availability varies, CABS UX+ guides the user through the choices across the entire date range to enable them to complete the booking.
Reporting is powerful and effective, and the CABS UX+ diary is also a leap forward allowing single or multi-day views on the utilisation of resources for single or multiple locations.
Get Total Flexibility
No other solution provides as much choice for managing your enterprise booking requirements, providing secure, fully configured and controlled 'self-service' – underpinned by a full audit trail and auto-email communications - whilst reflecting the different ways you might need to manage bookings or respond to changing working guidelines for your business going forward.
And because nobody knows for sure... we can keep you Covid-Secure
CABS can help you manage the process of pre-booking and tracking the use of desks, meeting rooms and offices. It enables you to create dynamic and flexible seating exclusion areas to help ensure the safe occupancy of the office and provide track and trace of employees and clients, should the need arise again in the future.

To discuss your needs regarding your workspace, hospitality and conference management requirements get in touch with us today via email at enquires@businesscareware.co.uk or call us on 0114 303 0422.